Responded

Did it again - serial studio rearranger-ist! …and serial rearranger-ist photo spammer

I decided to go for a 180 wraparound setup, which makes more sense and means everything is just that little bit more reachable. I can sit in the chair and turn between the mixer/audio interface/fx centre position and the two tables to either side, however as I'm writing this, I just realised that the keyboard is now on the wrong side, under the drum synths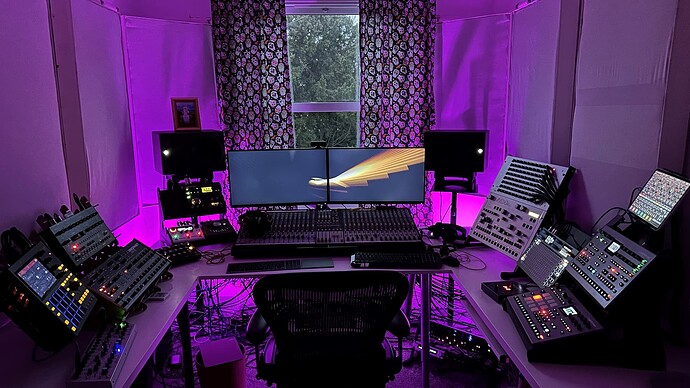 Hi, greetings from Germany. This is my little dawless Jam corner with the brandnew Hapax!
If someone can help me to get the BlueBox and BlackBox synchronized properly, please post here: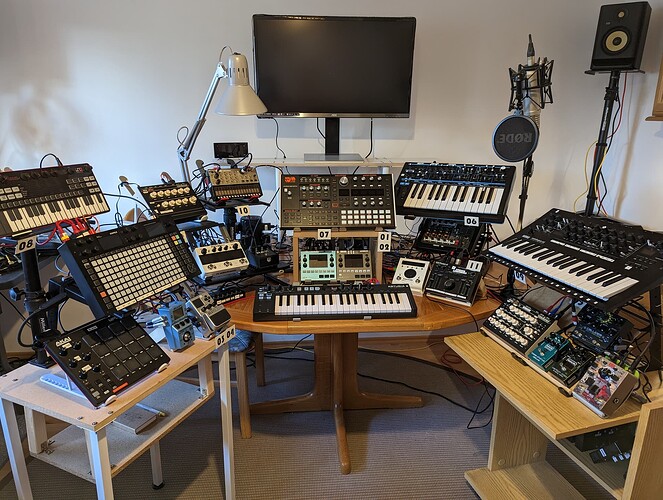 Hi @Steedlust,
I'm afraid I cannot help with you sync issue but I do have question on your setup, though


What are the little stands under your pedals (specifically under the Zoom MS-70)? They look handy.
The stands are a mix of everything. Smartphone stands, Tablet stands, 3D-Printings. Whatever is at hand or can be assembled from pieces. The one under the Zoom is made of wood pieces glued together.
Here is an update of my kit, only thing I kept was the Hapax. It really shines in the modular world…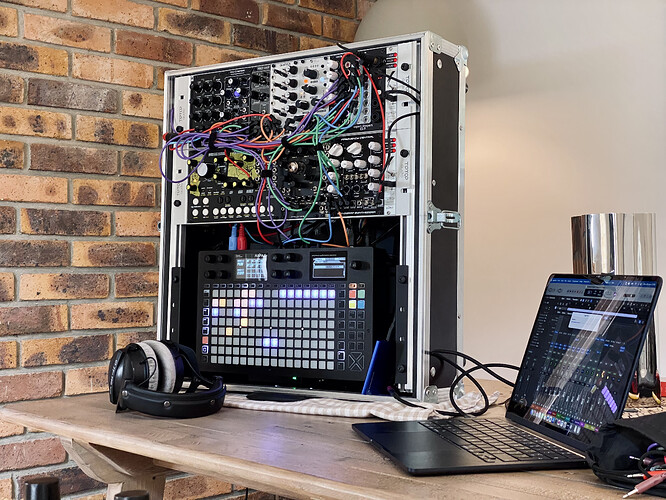 Cheers !
HI Seteef, How do you take profit of the ROLI Block we can see on the bottom right ?
Hi Aloa,
Sadly, I have taken the Roli out of this setup. I was using it with the Argon8, which was off to the side. It sounded great, and routed through the Hapax just fine (through its own outport), but I wanted to keep my set up all contained inside the flight case. I was hoping to use it with the Nymphes but I haven't figured out how to use MPE on that yet. The documentation is very vague. I've since WAY simplified my setup. Need to post updated pic!
great!
How did you record this?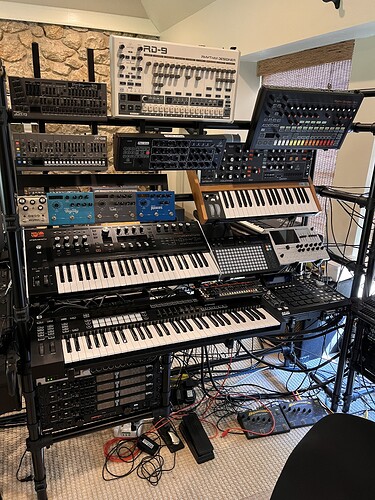 Just re-organized a jaspers rack to accommodate my hapax. It's now the centerpiece of the studio. I love it!
Hey Sander, thanks!
You mean how I recorded the video? I'm using a Zoom Q2n-4k that's actually pretty terrible as a videocam, but really solid audiowise.
I'd like to step up to a proper cam, but life's always getting in the way…
I also transformed the setup, maybe I'll post an update in the weekend
Cheers