I just want to do this, basically: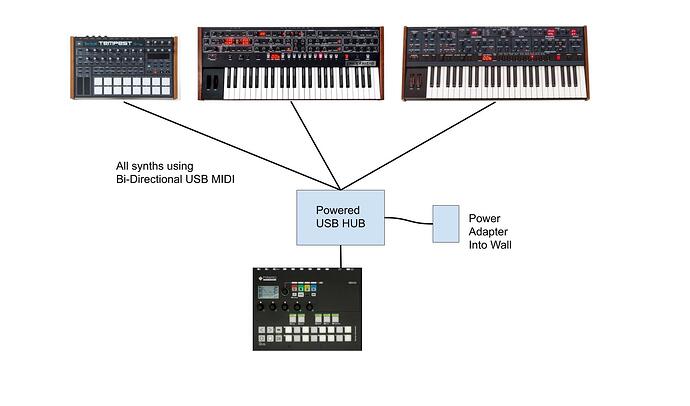 I tried using this USB hub, but I don't think the USB 3.0 type B port is compatible with the Pyramid, I tried using a USB 2.0 Type A female to USB Mini adapter for having it go into the Pyramid's USB port, but it didn't allow it to power on. Either the adapter is bad, or the port doesn't supply enough power (which is frustrating).
Tonight I'm going to try using the Insignia 7-port USB 2.0 hub, and again having to mess with adapters in order to get the USB micro -> USB mini connection.
But I'm wondering any of you know of a USB hub which allows me to achieve the depicted setup above.