I wanted to start a thread where people could show off their alternative knobs and other possible modifications (also, I've had multiple people ask me which knobs I'm using on my Hapax, and it's been hard to find my original post).
If you arrived here because you have an early-model Hapax with encoder issues, please visit the knob replacement program post instead.
Hapax has 9 endless encoders with standard 6mm D-shaft knobs.
Here's a photo of my Hapax. I'm currently using Grey Small Unskirted D - Sifam Plastic Knob with Small Encoder Black - Sifam Plastic Cap (No Line) from Thonk and they work great. The grey color makes them a lot easier for me to reach for in a dark room.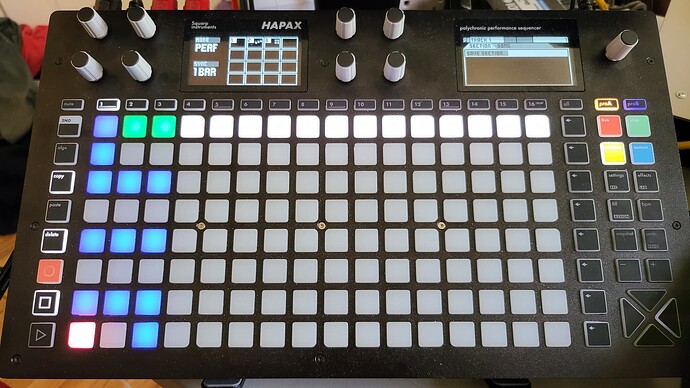 What custom knobs do you use, and what does your Hapax look like with them? Have you modified your Hapax in any other way?