Man, I love this thing but I think I've hit a brick wall with my competence level as I'm having a major issue getting my own samples to work once put on the RAMPLE SD card.
I've got some 16bit 44100hz Mono wav files that I bounced out of Logic Pro X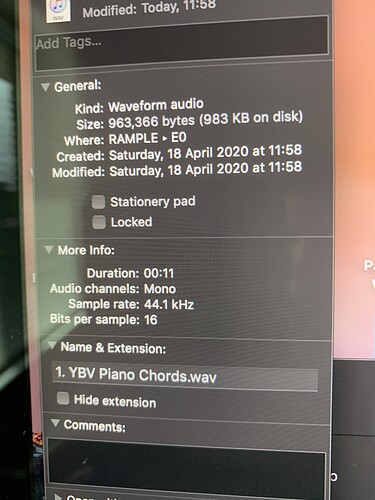 I created a new folder on the card called E0 as I wanted all my samples for each song in the same folder group and E wasn't taken.
They're named as per the manual i.e 1. YBV Piano Chords.wav
They just won't play when I reinsert the card in the RAMPLE.
No idea what I'm doing wrong, I'm sure it's one tiny thing

any advice would be greatly appreciated!