Sincerely: it's heaven.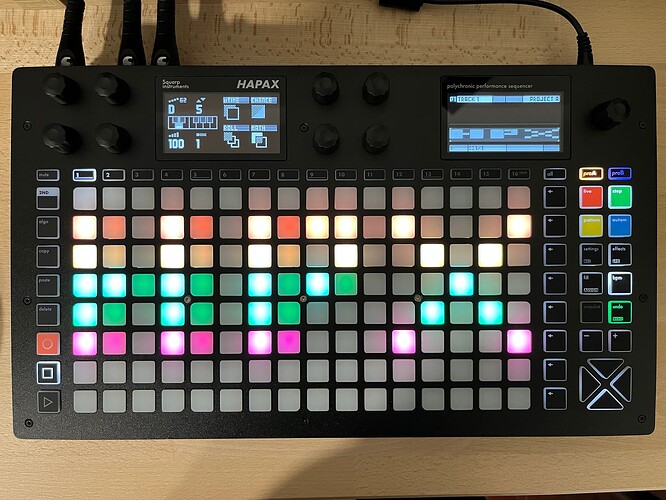 I don't even know from where to start, so random feedbacks:
build quality is amazing, be it the casing, the buttons (which are waaaaay better, and very responsive compared to Pyramid), expect maybe the screen are a bit like ink printers that let some line stains, but overall they're good, clear and readable on mostly any angle;
the colour pads are GREAT;
I didn't have to read the manual even once to get started with a full song, it's extremely intuitive;
the live mode will remind you a lot of the Novation LaunchPad series, which is a good thing IMO;
the logical concept of the 8 params/knobs for the left screen and one knob for right screen works like a charm;
the drum mode for step mode is AMAZING, just AMAZING;
you can select notes like you would in a DAW with you mouse using the pads ;
chords section + screen = <3 it's really great, you can even learn chords using that;
I'm having really very few issues, mostly because I didn't read the manual: sometimes I don't know if it's a bug or if it's a feature because it may be useless in some cases but doesn't feel right;
pattern section is reaaaaally cool, esp. having the pads à la Novation LaunchPad, feels like handling Ableton Live but dawless;
the pads are GREAT (I think I already said that).
For now I'm enjoying my Hapax too much to find any flaws and there's just so many things to try out before even reaching out for the manual, that I think it will take few days before I stumble on some bug or "I wish it had…"
Cheers~!