Hi all, I'm having difficulty playing samples on Rample that have been exported from Ableton. I can confirm that loading .WAV files from other sources (random sound packs) works fine.
I drag a loop from Session view to Arrangement view (Ableton 11.0.1).
I click File > Export Audio/Video.
Here are my settings: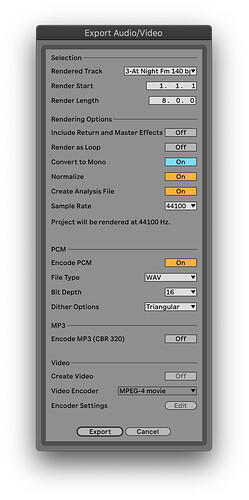 What happens is that the Rample appears to fail to load any Kit that contains any sample exported this way. When twisting the encoder and selecting a kit, the display stays stuck on the Kit name.
Any ideas?