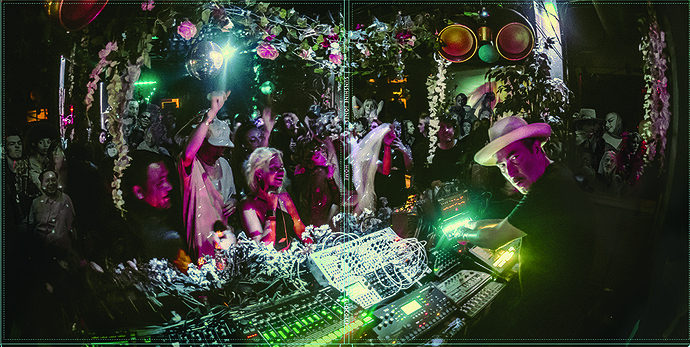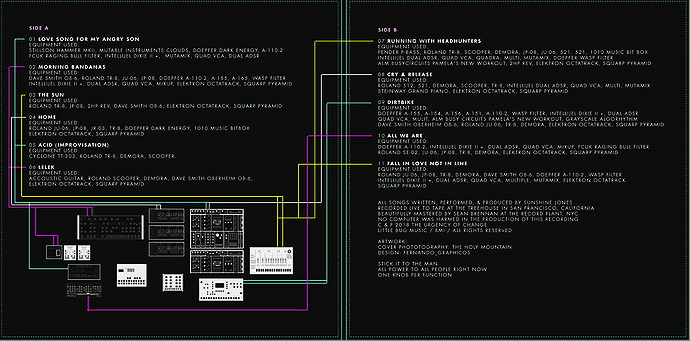 I figured it might be ok to post this here.
My new album HOME is an 11 track, vinyl only LP out now on The Urgency Of Change.
With the exception of the opening track on side one (I used the Stilson Hammer MK II,) the entire LP was written and performed live to tape using the Pyramid.
It's also proudly featured in the gatefold diagram of my live setup, and in the credits for each song.
You can listen to previews here:
http://theurgencyofchange.com
There's also a 42 minute film of the 2016 LIVE GOUND TOUR, which was planned as a 3 month tour, but ended up lasting for more than 18 months. It's free to watch, and you might enjoy it.
Pyramid has completely galvanized my emerging world view that it's way past time to put the phone down, close the laptop and return to physical devices, human beings, and actually listening to the music. It's had a profound effect on me, and I am eternally grateful to Jean, and everyone at Squarp.
I hope this helps you in your own adventures.
LOVE