Hey y'all!
We're happy to officially announce rampleOS 1.43!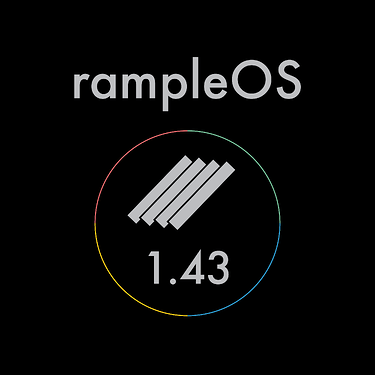 This release should fix all known bugs and crashes.
On behalf on the entire team, I'd like to extend our most sincere of apologies for the modules crashes some of you have experienced recently.
We know this fix is overdue, but please know we have worked tirelessly and have recalled and quarantined multiple failing modules to get to the bottom of this, and have conducted expansive testing, both in-house and with beta testers, in order to confidently assert this firmware solves the underlying issue.
To download this update, and for more details about the release, click on the link below:
Cheers,
Thibault