I'm loving the Pyramid so far, however I find it a bit cramped sometimes when wanting to edit polyphonic steps, and I'm still getting used to the button combos. I think increasing the screen size and having the 16 steps in one row might go a long way in making it a tad more user friendly. I made a mockup of a sort of XL version of the Pyramid. Honestly, all it gives you is a bit more Pyramid without changing the core design too much. It adds a wider screen, wider touchpad, single row for steps and for an expanded 2-octave keyboard, more MIDI I/O, potentially more CV I/O etc, double the assignable encoders.
Here's the mockup: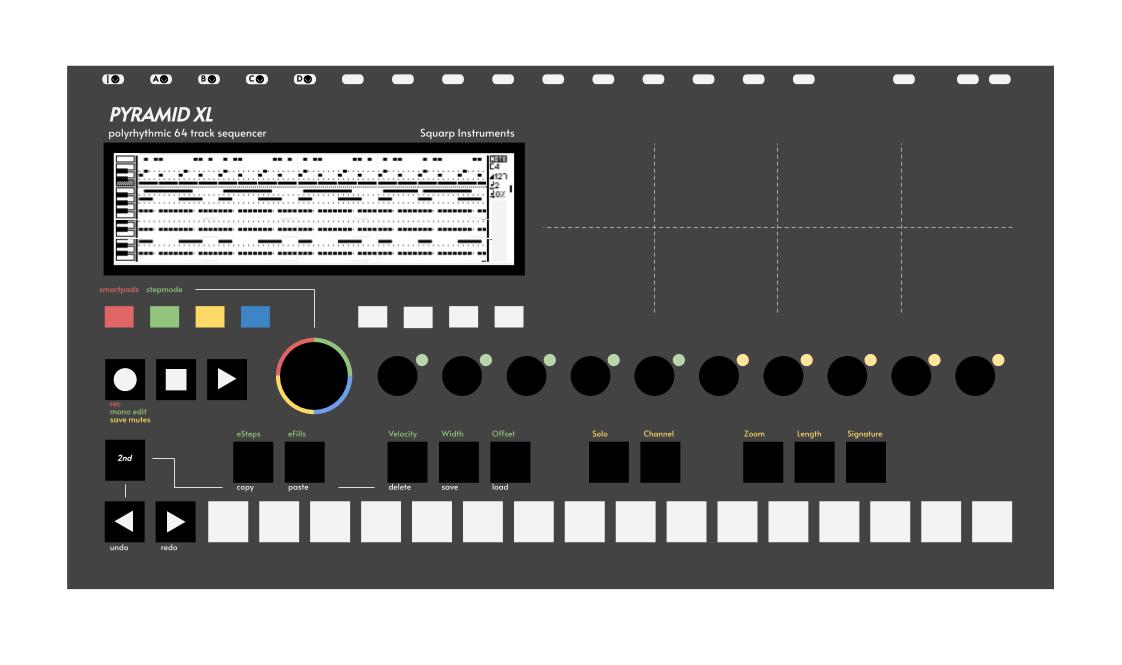 Here it is in comparison to an existing Pyramid:


I think this could look pretty good, but I'm honestly just looking forward to what the Squarp team cooks up next!