This is a song I do always live. The recorded was made during a synthesizer gathering. I performed as HYRN.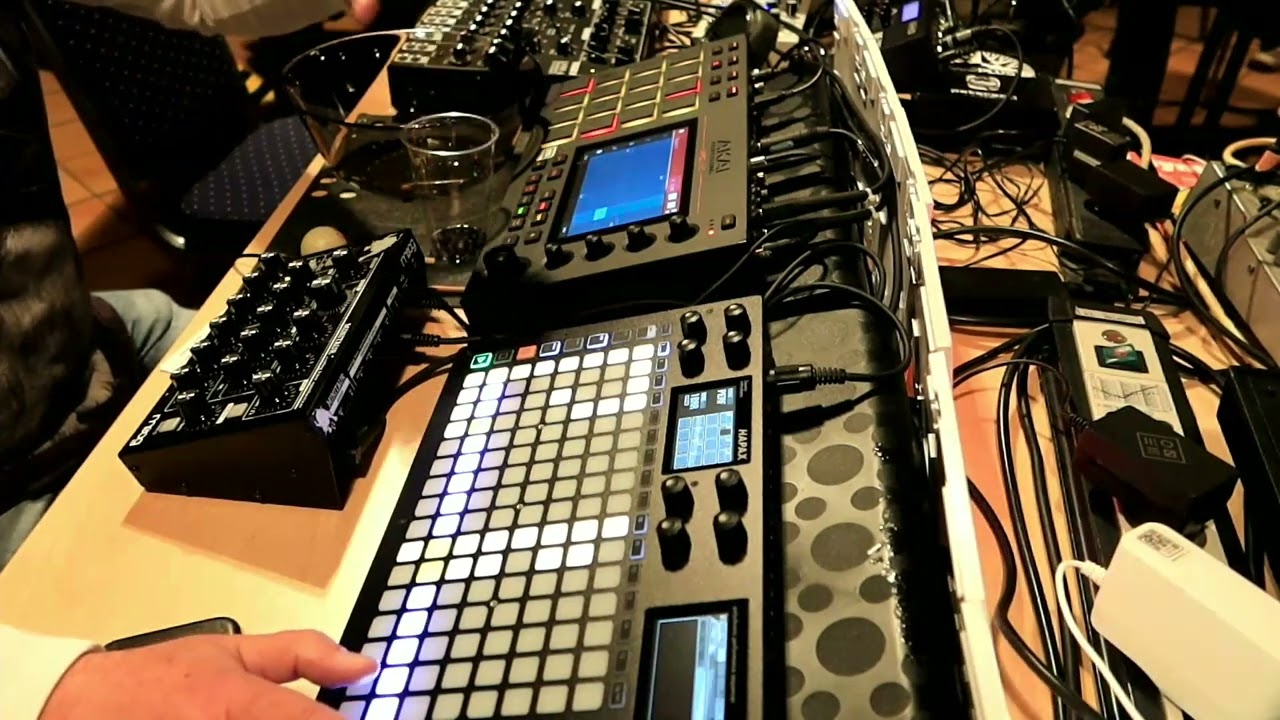 Patterns are prepared in advanced using a lot of probabilities, math conditions and fills.
The MPC just gives the masterclock. MPCs sequencer is not used at all. Hapax is connected via USB to the MPC live and sends midi data for different tracks. The Minitaur is at the Midi Out A of Hapax and is sequenced by Hapax as well.
Hope you enjoy it: