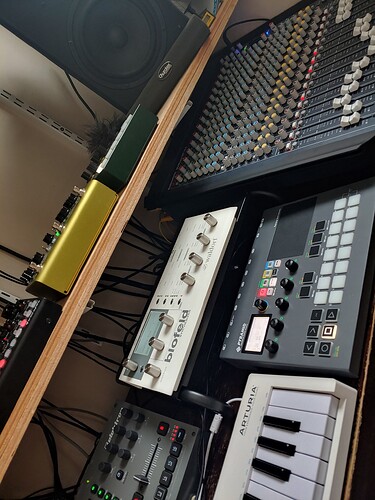 I just got one of the limited 50 grey models from France … took 3 days to US, amazingly fast. I'm controlling many synths and drums amd samplers and also vsts in Ableton and I am speechless. This thing is such a gift. I do my cannot believe what a game changer this is.
Originally, I bought this because my octatrack only handles 4 note polyphony. The deluge cannot produce velocity with its keybed and has some other issus that were really not things I could live with.
This thing is EVERYTHING! My goodness. What a deep deep amazing device. I have midi B sending 16 tracks of multitimbral control to my Blofeld and Yamaha TG77. 8 tracks each in Multi mode. FM drum synth anyone? Euclidean rhythms through vintage FM? Heck yeah.
I'm going to set up control tracks for my effects now. So much to learn. I cant deal. I jad a hard time sleeping last night just waiting to wake up and get back into the manual.
Sick business! How human beings created a device like this is completely mind blowing. It feels like such a privelege to be able to own one.
One question is anyone gets this far

.
Which the best English Manual for me to be using? I see theres different versions floating around. Which is the manual that is most complete for the latest OS?