I have been so much fun with the Pyramid for several months now… I use it with 2 romplers, an 88 key alesis q88 controller, and a bunch of 5 pin midi and cv hardware pieces.
And I never thought I would say this - but I am thinking of using an ipad with the pyramid!
I want to use the ipad for the affordability of certain virtual synths and its compact nature. Also I am curious about programmable options for the touch screen as a midi controller.
I am also interested in purchasing a newer midi controller and a lot of the options are not 5 pin but are rather usb driven and require a host.
The most compact affordable option seems to be the midi connect 4+ which is recommended on this forum.
https://www.iconnectivity.com/products/midi/iconnectmidi4plus
Seems to be out of stock and discontinued - I could buy a refurbished or used one.
The Bome box and the midi hub (also both recommended on this forum look really interesting but they would both require a host (I think?) and I would like to limit the amount of things on the desk. But I am super open to possibilities and recommendations and perhaps 2 devices is the way to go!
The wireless capabilities etc of the bome box are super enticing - but I don't want to spend too much time in the weeds - For now I want to be mostly immediate with music production (hence using mostly romplers while I get a handle on the Pyramid) and for example I find sequencing the pyramid with a controller adds a lot of immediate functionality - velocity sensitivity and note learning etc…
https://www.bome.com/products/bomebox
also looppops video on the midihub and series on generative music is cool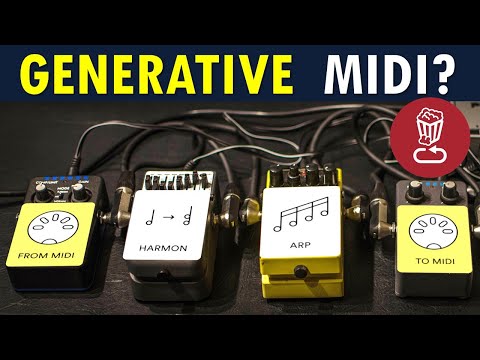 Thanks for any advice regarding ipad and pyramid!