I'm using the ENV effect to generate a sidechain envelope from a kick trigger, outputting the envelope via CV. This envelope is controlling the VCA of my sub bass. I'm trying to dial in the envelope settings to get it 'just right' so the kick and sub bass are sitting together in the mix.
Ideally, I'm trying to use only the ENV output without taking up an attenuverter. I figure this must be possible, but it's not working as expected.
To create the inverse envelope, I set:
attack: I'll get to this in a second, bear with me…
decay=0
sustain=100%
release is variable. About 100 is good. Curve= -20%
depth=-100
offset is variable, determining how much pumping
hold=0
sidechain is set to my kick midi note.
The output envelope and kick looks like this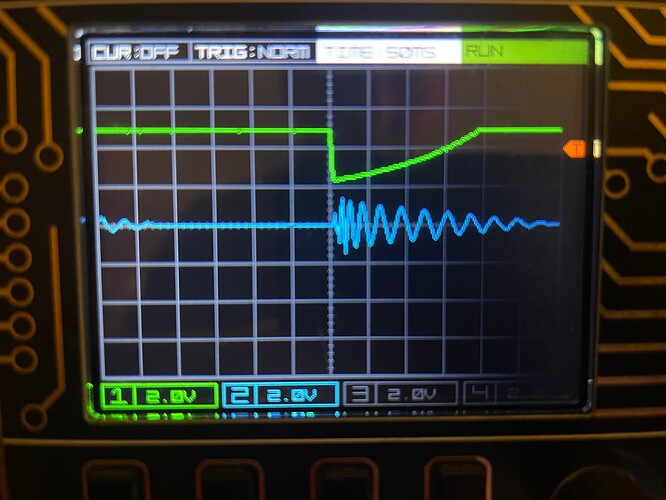 Pretty good eh? Unfortunately it's got an audible click at the start of the envelope. Adjusting the attack unfortunately does nothing, so I'm stuck with the click. No value of attack increases the envelope attack. It's always fixed to what looks like attack=~2.
The perfect sidechain envelope is almost within reach, if it wasn't for this unsolvable click.
Am I missing something or is this a bug?