Hi there,
I used to trigger never-ending notes using Live and the main (cheap) trick is to create MIDI Clip with a loop range smaller than the whole length as there: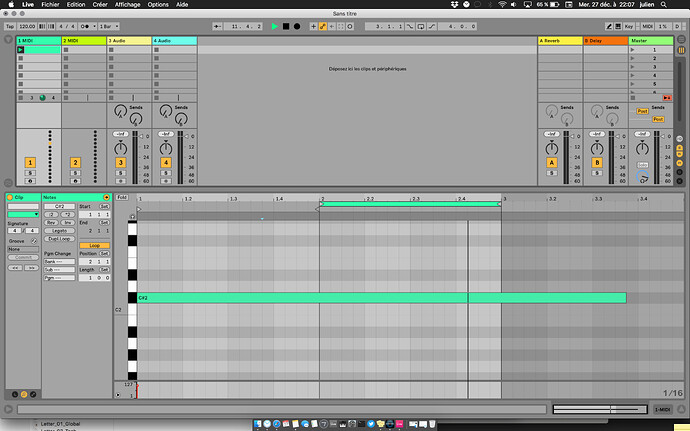 Basically, you launch the clip (the pattern). The pattern starts with the Note OFF, the playing position enters the loop and loops (!) and never reach the Note OFF. Infinite note…
Can we do this "easily" with PYRAMID ?
Thanks in advance.