Before I begin: I'm using a Pyramid MK2 with PyraOS 4.02.
This screenshot is from the manual page about assigning track FX parameters.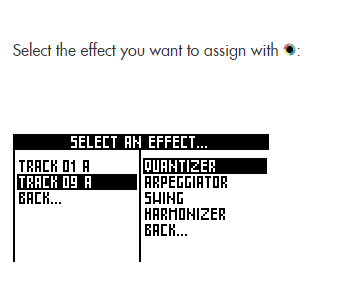 This graphic implies that it should be possible to assign FX params of track 09 A OR track 01 A while being in an abritrary track. However, when I - for instance - try to assign FX of track 02 A from track 01 A, I only see "Track 01 A". When trying from 02 A, I only see "Track 02 A". Cross-Track assignments don't work.
Was this feature removed, is it broken or am I missing something?