I was lucky enough to be given the opportunity to be a beta tester for the Squarp Hapax.
(thanks again @squarpadmin for this opportunity)
I've watched it developments, and got a really nice feeling for the Hapax, and yes I love it !
In this video, I go through what it can do and how Ive been using it.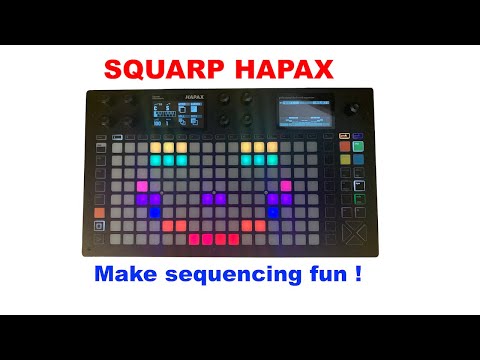 of course, even though its an hour long (!) , with such a complex beast, some things are covered briefly … If you would like to see more about certain features, leave a comment on the video.
Ive also got a specific eurorack/hapax video in the works - let me know in the video comments, if there is something particular you want to see.
similarly, if you'd like a 'comparison' of Hapax/Hermod/Pyramid … again pop it in the comments.
(Im thinking primarily, the difference in 'approach'… not feature X is in pyramid etc)
Grab your favourite beverage and enjoy

Mark aka TheTechnobear