I am wondering what would be the easiest (and best) way to program Pyramid in order to produce a tremolo on a connected synthesizer.
Apparently it is usually far easier to produce a vibrato than a tremolo. Even when the synth is on its own (without a sequencer) I found it hard to program a tremolo (for ex. with a LFO controlling the VCA) and even then, results were not very satisfying in my experience.
So I was wondering if Pyramid (or its FX) would allows to do tremolo on a synth.
Of course I could get this below, but if I could do this with Pyramid, I'd rather save the 300€ the Super Pulsar costs: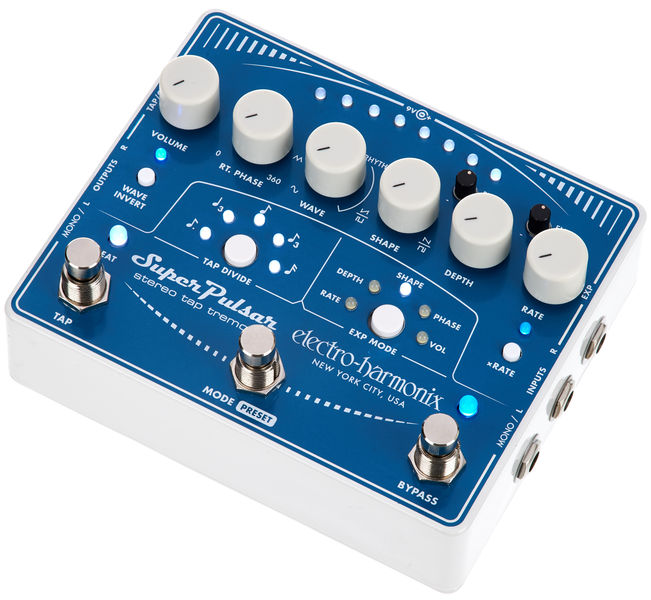 Thanks !!!